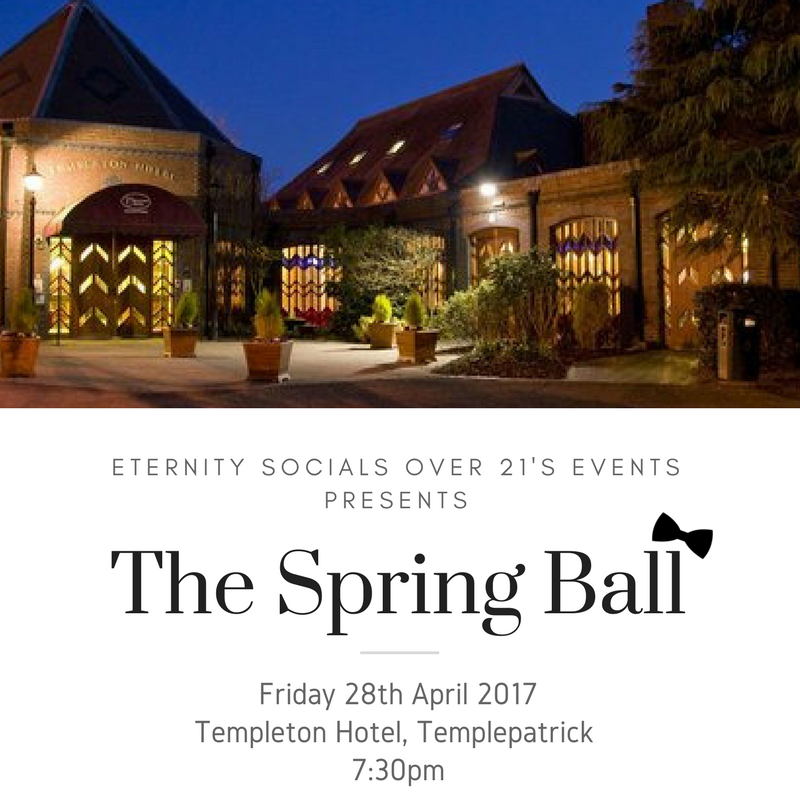 We're really excited about this brand new event! We have booked the lovely Templeton Hotel in Templepatrick as the venue!
The night will include a whole host of ceilidh games, social games and dancing and whatever else you may suggest!
The details are as follows:
Ticket Price: £30.00 and includes
– Drinks reception. (Non Alcoholic)
– 3 Course Dinner
– After dinner party
All ticket inquiries email tickets@eternitysocials.com. Payment via BACS, PayPal or Cheque. Closing date for ticket sales is strictly Friday 21st April 2017.