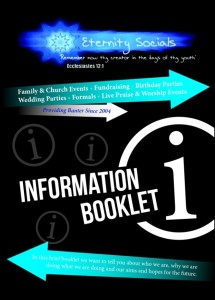 Eternity Socials are now into their fourteenth
year and as each year progresses we gain a wealth of new bookings and experience. We have been running the party side of things from January 2004 and we organised our first youth meeting in early Summer of 2009. Since then we have undertook a youth mission each year, more recently adding the Portstewart Open Air meetings, Ballymena Coffee Bar and youth rally to our portfolio.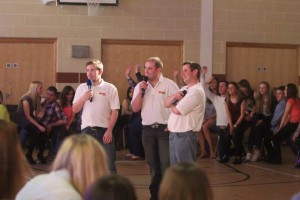 · Family & Church Events · Fundraising · Birthday Parties · Wedding Parties · Formals · Live Praise & Worship Events
As you can see, we cater for a number of events. We provide an excellent service, just ask anyone who have had us! You can view more info about our services by clicking into the sub menu to the left!

We are fully insured and if you require a copy of our Public Liability insurance, you can view and save a copy by clicking here
Booking Terms & Conditions can be viewed here
Booking Form can be filled in here
Contact Us
Chris Armstrong
T. 07849 082858