We're very pleased to announce that plans are in place for our Summer Open Air at Portstewart for 2018. The event will take place as usual at Portstewart's Bandstand, at the top of the promenade.

This year we have a packed lineup for the summer evening which always attracts crowds in upwards of 400 in attendance.
The open air event, now in it's 7th year falls under the umbrella of Portstewart's 'Red Sails Festival in a non profit making festival of free entertainment It's a fabulous week combining a diverse range of entertainment centered on the Promenade Portstewart with live music, culture, dance, competitions and ending with a spectacular firework show all organised by Portstewart Community Association supported by Causeway Coast and Glens Borough Council, and The Department For Communities. Read more about the festival here.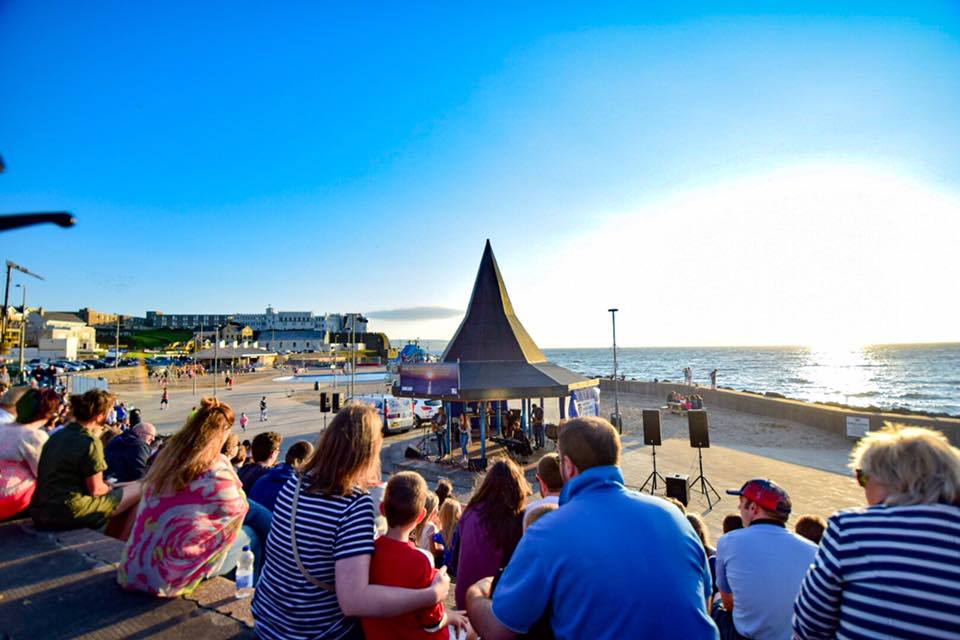 Our lineup for this year is as follows: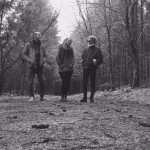 Praise: All That Is
"Mark & Conor met through working in a café in Ballyclare in 2013. Mark kept calling Conor 'bro' & he didn't like it, but still a friendship flourished. This slowly led onto them picking up instruments & playing acoustic events all across Northern Ireland. Mark, the brains behind the operation, has led church services for years & was looking for an outlet for all the songs he was writing. In early 2016 the name 'All That Is' was pulled out of a hat in a cold Fermanagh kitchen, the rest as they say, is history!
Jordan joined the trio with aplomb in late 2016 & multiplied the aesthetics of the ensemble by thousands.

(Everything above happened in 2016)

'Home To Glory' is the first single released to the unprepared ears of the World. Recorded with Andrew Dougherty in Broughshane in January the video was produced by All That Is in the forest of Ballyboley.
Then in June, second single 'Summer Never Ends' filled sun-lit skies for summer 2017. Describe as 'an anthem' that title is probably held in the loosest of sense.
Itchy feet at the start of Autumn led to the birth of 'Home Sweet Home'. Again, as before, Andrew Dougherty doing the recording honours. Hero? Yes, hero. Out popped 'Home Sweet Home' on October 22nd."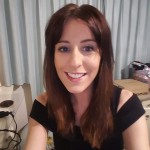 Life Story: Jo Aiken
Jo Aiken is in her twenties and from Co. Tyrone. She writes frequently in a blog and has an amazing story of overcoming some great trials and tribulations, not by her own strength, but though that of Christ. We cant wait to hear her story. Below is an extract from her blog; 'Love Made A Way' telling you about the title:
"The story behind the title is one of much sentiment – inspired by a sister in Christ. We will call her 'D'. This saying came a few years ago, just at the brink of the most painful time of my life.

On the verge of the biggest breakdown (aka Breakthrough) of my life – 'D' sat opposite to me in my favourite coffee shop. Having been away to a Christian Conference for a weekend, she had felt the Holy Spirit speaking to her regarding my situation. There she knew, and trusted with faith and confidence, that all would be ok with my current situation. It really didn't look or feel like it at the time.

Sitting at the coffee table, my precious friend, handed me a gift purchased at the conference. I opened it to uncover a most beautiful fresh white notebook . On the front, a delicate inscription read "Love Made A Way".

'D' encouraged me to start writing. She knew I use to love it, but in losing myself, it was something I had stopped. This time though she encouraged me to use it for God, all for the positive promises and Hope that God was going to inspire me with.

'One day you will be able to look back and say God (Love) made a way, but for now, Love is making a way and I want you to use your writing for this'

Just a few weeks later, on my birthday, as I lay in a hospital bed, post-overdose, I handed the whole situation over to Jesus. I wasn't going to get through it without him. From that day, I committed to write about the good days (which were minimal) and the bad days. The words were to be a testimony of the Lords goodness to me, words to help me, to build me up, words that i can always look back on and be reminded of how sufficiently Christ met my needs.

And so it began…"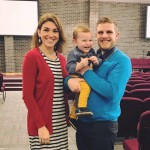 Spoken Word: Stevie Silverson
Stevie grew up in Carrickfergus and eventually after much study ended up as a Baptist Pastor in Chelsea, England. After ministering there for a number of years, the Lord has lead him to a call to minister in the USA. We catch up with him at the open air, just weeks away from going stateside. He will have a great message. Below is an extract about him obtained from the Chelsea Baptist website:
"Pastor Stephen is a young and vibrant personality that has dedicated his life to serving the Lord and is passionate about reaching London with the Gospel.

He was born in Northern Ireland and moved over to England 5 years ago. He and his wife Julia, got married 6th March 2014 and enjoy serving together in London. They have one son, Silas, who was born 18th October 2015.

He is an expositional preacher and is a strong believer in reaching people with the Gospel and then seeing them grow in the grace and the knowledge of the Lord through the ministry of the church and discipleship.

In his free time Stephen enjoys playing football. He supports Bolton Wanderers (no-one knows why). He is a strong believer in using your hobbies and interests as a way of spreading the message of the Gospel.

His life verse is Matthew 6:33, "But seek ye first the kingdom of God, and his righteousness; and all these things shall be added unto you."