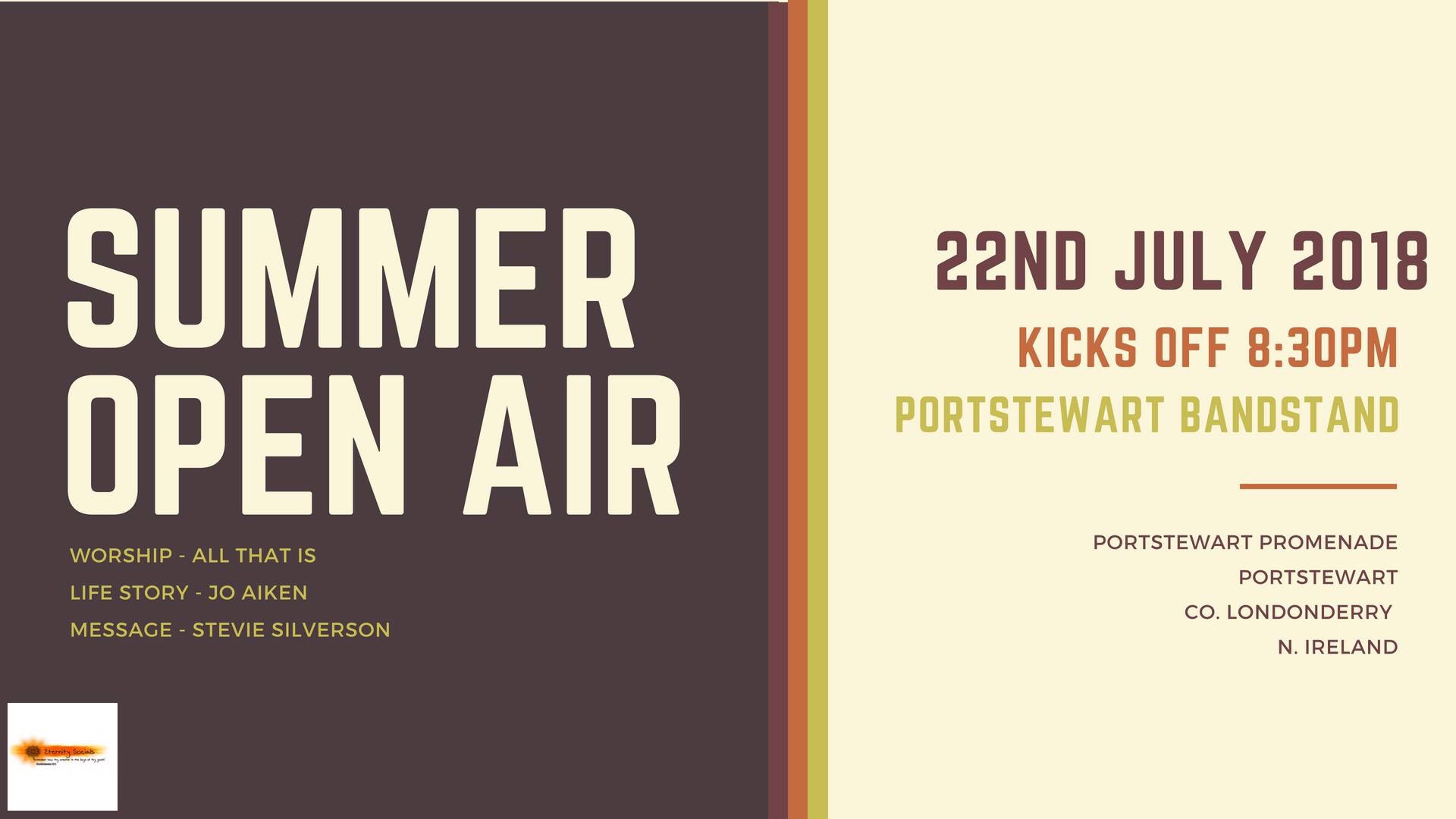 Tonight we hit the Port big style once again with our summer open air rally as part of the Portstewart Red Sails Festival. We can't wait to show you what we have in store and what the Lord has bestowed upon our hearts.
Running order for the evening is as follows:
Eternity Socials Summer Open Air 2018
Band: All That Is
Life Story: Joanne Aiken
Spoken Word: Stephen Silverson
Start time 8:30pm
Worship – All That Is (Two Songs)
Opening Prayer – Chris
Meet the Preacher
Life Story – Joanne Aiken
Worship – All That Is (One Song)
Epilogue – Stevie Silverson
Worship – All That Is (Two Pieces)
The meeting will be preceded by short time of prayer off which you're welcome to join us, but to remember the evening in your own personal prayer time and we do hope to see you there.