Friday April 16th marks 17 years since Eternity Socials first took to the stage! The venue was Glenavy Church of Ireland and the craic was mighty!
The past year without any proper socials has been a tough one, and we miss the bant with people so we thought lets mark our 17th birthday with an online quiz!
It's going to be Northern Ireland's biggest online Church quiz and we would encourage churches all over the country to get involved. It'll take place on Friday 16th April 2021 from 8pm.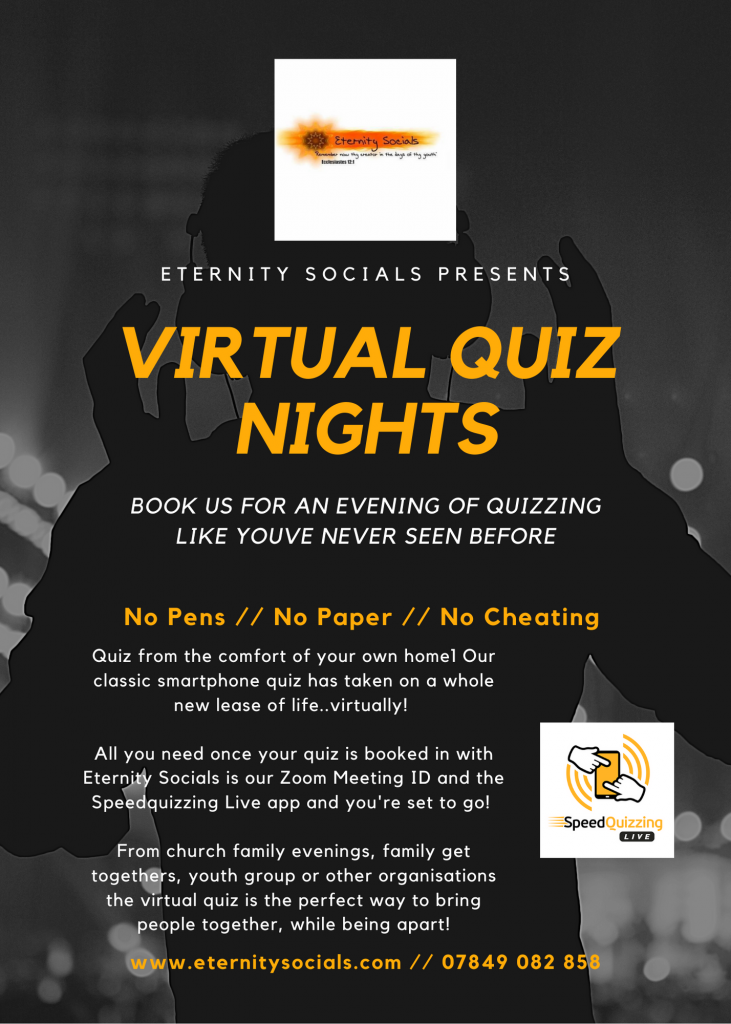 No pens, no paper, no cheating, no fuss! The questions are answered by our very own dedicated quiz app! It makes for some great interaction and various game modes are made possible by using the app which promises to make it a very interesting evening!
Quite simply we're looking one team per congregation/youth group and no more than 8 people per team. Teams can split between houses as our dedicated quiz app will combine all scores and work out an average per team, so you do not need to all be under the same roof!
To apply all we need is for you to email us at quiz@eternitysocials.com with the following:
Your name
Your email address
Church or youth group name

All you need per household is Zoom to join in on the audio and visual aspect and the Speedquizzing Live app, on your smartphone or tablet which is available from all good App stores